Typhoon Agaton Hit Astorga - Adventist Extends a Hand 
   It was April 11, 2022 when I received a sad news from my friend that my hometown in Capiz was hit by a typhoon named Agaton, some of the community in the area where devastated by the flood that includes our barangay Astorga. Many houses were gone as it were washed out by the flood. I was so anxious because I couldn't contact my parents and family. 
Days later, I received a phone call from my Dad that they were safe, but some of our relatives, friends and other brethren in church were badly hit, their houses were damaged. I feel so bad with their situation. I called my husband to tell about the news and how we can extend help. We decided to send help through my Dad. After discussing with my husband, my employer noticed and asked me if there is the problem? Then I told him what happened in our barangay, without hesitation he handed me his help. I was so thankful for his willingness and kind gestures.
I called my Dad and instructed to buy some food for the people who are in the evacuation center because I will send him the money. Sabbath came when I approached sister Star in church if I could solicit help from our brethren for my community.  We approached Pastor Theody Malabanan and presented the project.
I would like to express my thanks to all our brothers and sisters who helped our community. We collected donations amounted to $550.00. Before I sent the money to my Dad in the Philippines, instructed him to make a survey and list down the family who needed help the most. Food packs were also distributed to the misplaced residents in the community. 30 families who were badly affected and needed help made up the list. Rice, canned goods, toiletries, bucket, soap, towels, blankets were individually packed for distribution. 
Even though they were in amidst of crisis I can see their smiles in the faces and appreciation as they received the help from our church. I feel in their heart, there is hope. No matter how difficult and challenging, life must go on.
In behalf of our community in Astorga, Capiz, I would like to thank our brethren of Burnaby and North Vancouver Filipino-Canadian Seventh Day Adventist Church for your generosity and for being supportive in this cause. God will bless us all.  
                                                                                                                                        by Ladelle & GB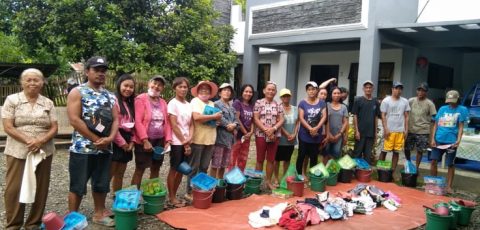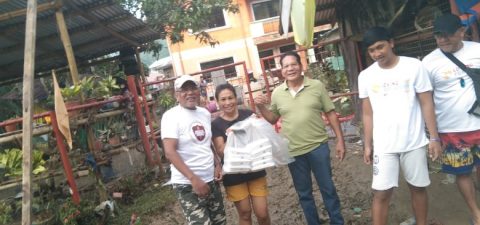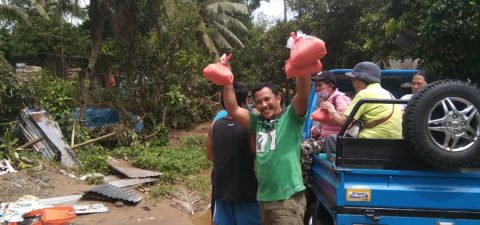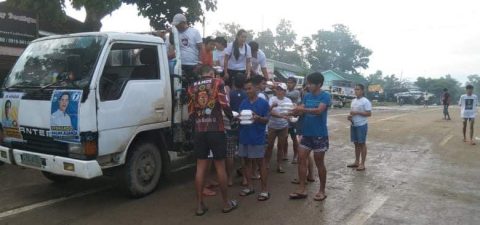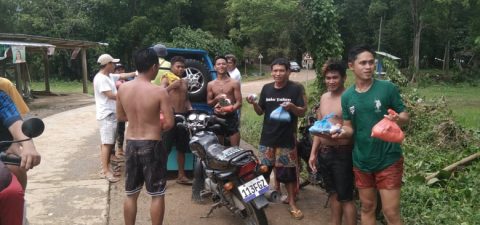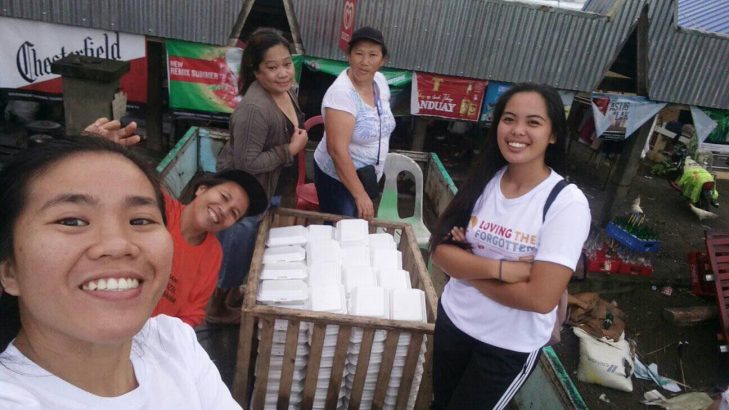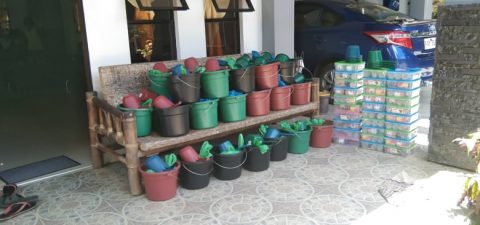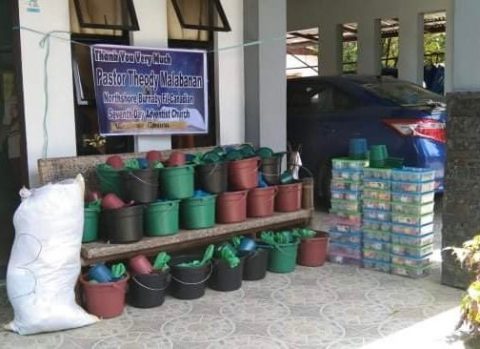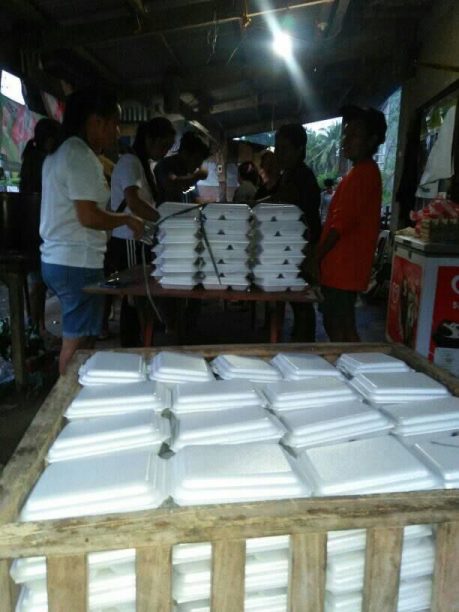 Looking Back to 2021
        God forewarned His children of the coming sign of His return recorded by Luke. Luke 21:11 ESV "There will be great earthquakes, and in various places famines and pestilences. And there will be terrors and great signs from heaven." We Christians were expecting these signs to happen and preparing ourselves for these events. This Pandemic threatened millions of lives and their livelihood. Lots have changed and shift to other means of doing business; churches, schools, business have closed and shifted to work at home. Religious activities had to find other means of worshiping together.
       With the government imposed restrictions, God inspired church leaders to innovations. Many churches have moved to online communications during this period. The pandemic open new doors and ways to connect congregations with its programs and services virtually. Many are using Facebook live and Zoom, a remote video conferencing service to continue to see familiar faces and remain connected. While member cannot see your face during a live broadcast, still they can join interactively.
       New program was born using phones and mobile devices with internet. Ladies formed study group and called themselves, Bible Seekers meeting very Monday evening. Likewise, Men's study group was formed later meeting every Tuesday. Members and visitors now engage in Midweek, Vesper and Sabbath worship programs interactively on Zoom. Bible interactive quiz on zoom led by Goodwin every Sabbath afternoon encourage every participant to study the daily reading plan. Pastor Theody Malabanan now actively streaming weekly program Message of Hope to reach out listeners across the globe. With the technology, church worship speakers and other participants were coming from around the world. Pandemic brought blessings and open opportunities to reach more, audience to hear the Word of God.
       Pastor Abel Cordero led a virtual Bible seminar last October that was well attended from California, New York, Ontario and other provinces in Canada. The seminar added 20 new members to Burnaby and Vancouver church thru baptism. Seven were baptized in the Philippines attending Pastor Theody's weekly Bible study and virtual seminar.
       Praise God for his promised protection and the guidance of the Holy Spirit at this time of challenges. Thank you church officers.
       May the Lord continue to bless and guide new church officers for 2022 and 2023 with new engaging programs, to reach out every member and strengthen their faith. Mark 16:15 NLT says "And then he told them, "Go into all the world and preach the Good News to everyone." May the word of Mark be our inspiration to Go and reach the world
       Pastors who were guest for the year 2021. Thank you for gracing our service.
                                                                                                                                           by GB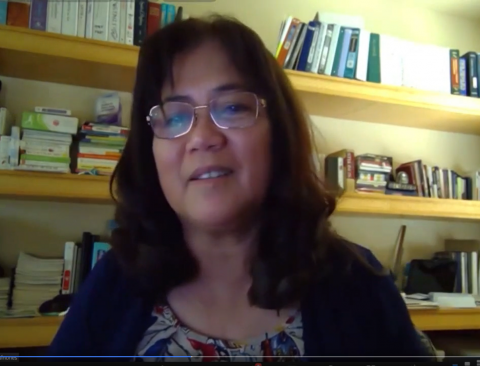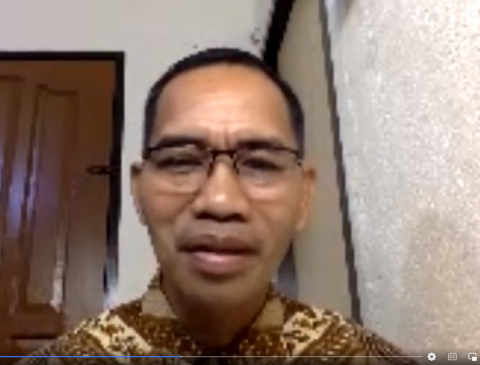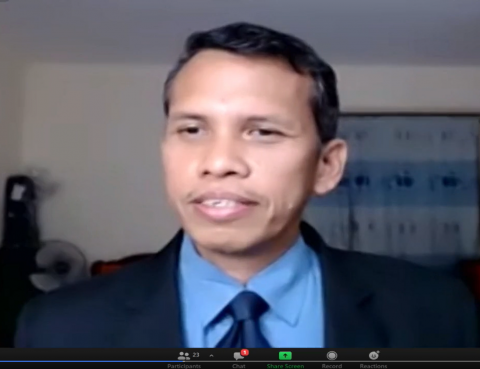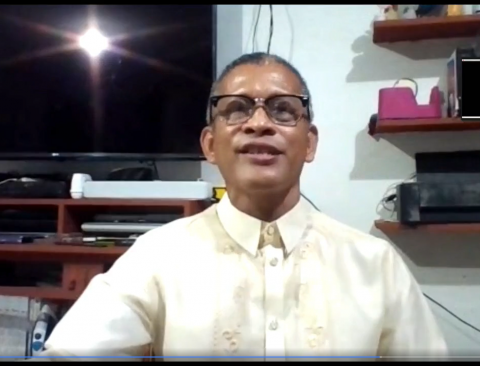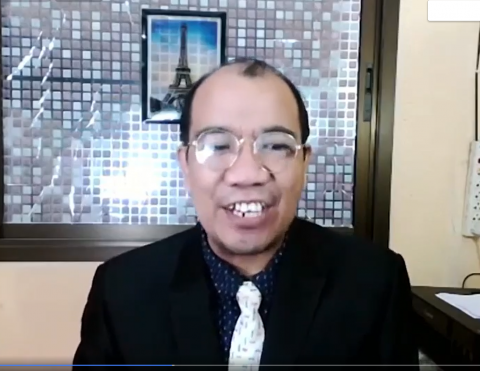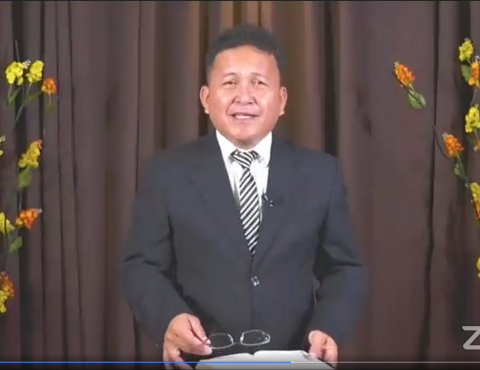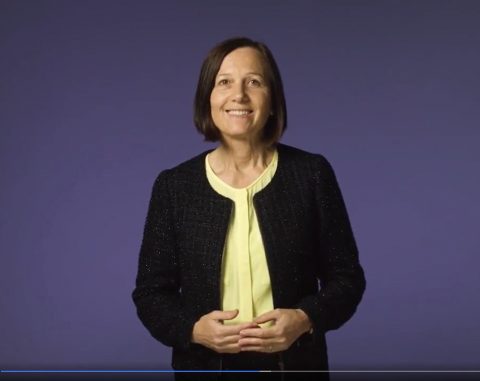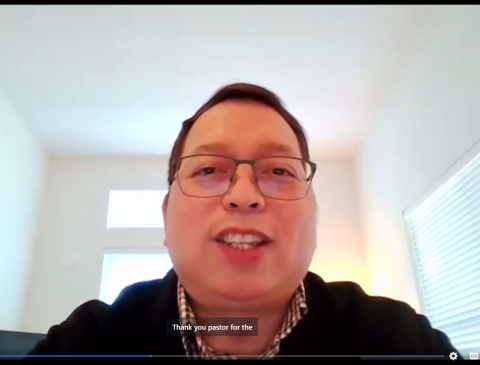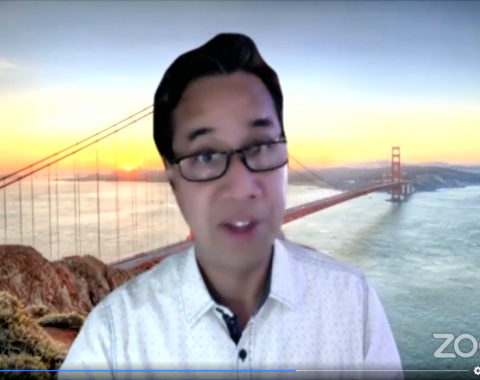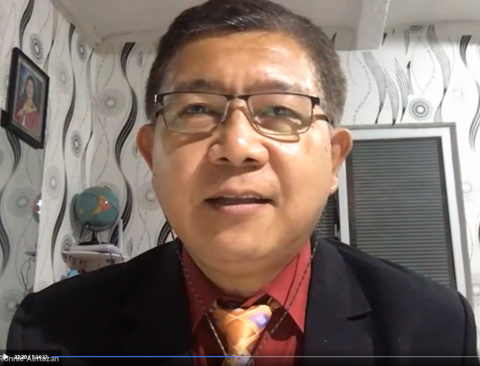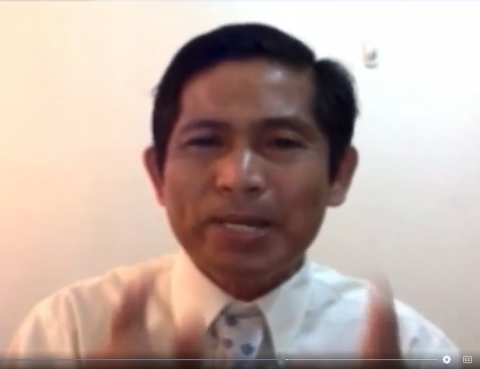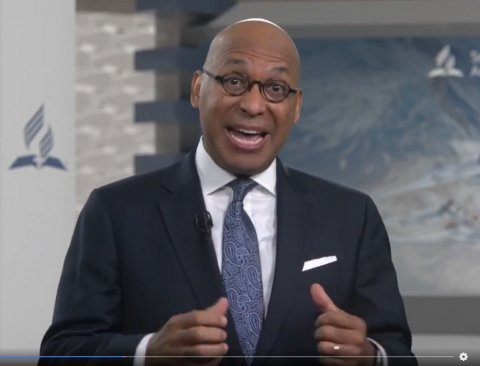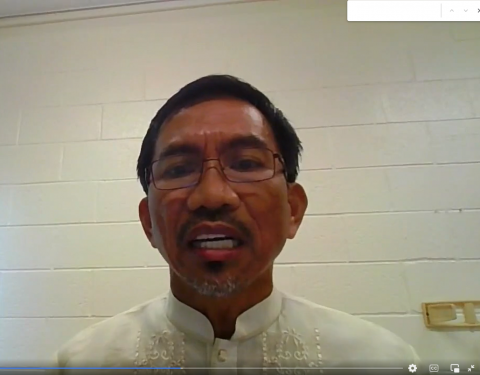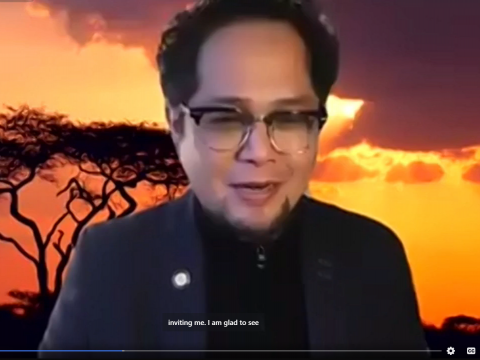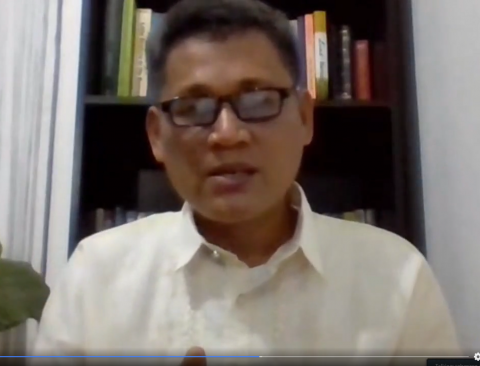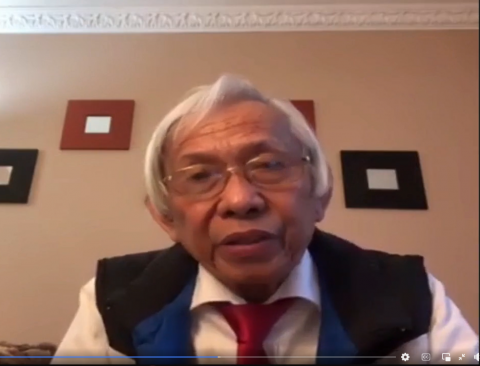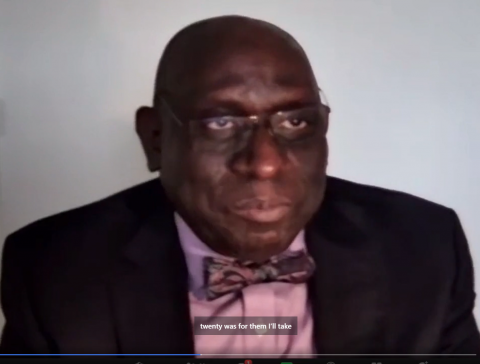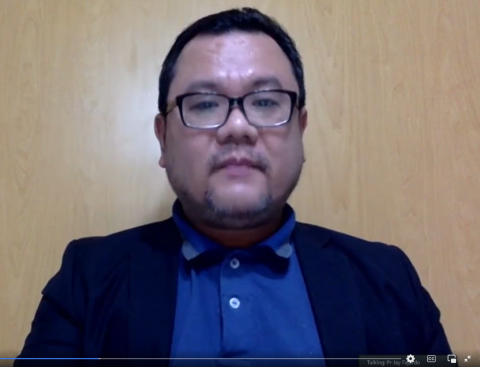 *** Pictures not arrange to their speaking engagement
FAABBC 2021 Year-end Fellowship
Filipino churches around in Metro Vancouver and Victoria had come together virtually to celebrate and fellowship with everyone. The whole  day Sabbath programs was participated representing  all FAABBC member churches. 
 
Pastor Derek Morris, president of Hope Channel inspired all attendees during the Hour of Worship. Elder Ted Wilson and Pastor Carlton Byrd, speaker in the afternoon.  Pastor Theody Malabanan, the out-going president focus on 'Reflections' of the church activities. Praise God for the powerful, inspiring messages from all speakers.
Let's put into action the theme: "Together, We Will Go" in sharing to all our friends and acquaintances who missed the insightful, encouragement to tell the world about the love of Jesus, and He is coming soon.
Hour of Worship program
Sabbath School - English

Afternoon program Sabbath School - Tagalog
Thank you very much Pastor Theody for your leadership and hardwork.
---
A Night to Remember
        For a church family whose members used to be together but have been physically separated due to strict health protocols, what could be more exciting and enjoyable than to be reunited, exchange each other's stories and have fun?
       It was a fun-filled night when the Burnaby Filipino SDA Church and North Shore Church plant held their first social night together on November 27, 2021, after two years of not being able to gather together socially due to the COVID 19 pandemic. Members came wearing gaming and sports suits with an extra piece of clothing, MASK. The program began through a sundown worship in which brethren from Inspire Church joined and Pastor Theody Malabanan served as the speaker.
       Members of all ages joined the social night. The kids had their games to play like a musical chair with special treats for prizes. Of course, everyone was a winner! The little ones enjoyed some adventurous rides around the court with a makeshift car – a chair trolley. The youth also eagerly played basketball and the adults played their versions of the chair and circle games, balloon popping, balloon dance. To make the event more exciting, every participant danced to the beat of Christmas rhythm! The night was made complete with the traditional Adventist MARCH as a symbolical way to renew relationships.
       As the activities were being conducted, the members had a chance to participate in the surprise virtual birthday program of Pastor Levi Estores, the senior pastor of various churches in the lower mainland. It must have been so heartwarming for the 65-year-old celebrator to see so many members greeting him in chorus while holding the balloons which were at the same time used as props for their games.
       Everyone was excited to play the different games and participate in the potluck after, which made everyone enjoy eating the pizza, roast chicken, fruits, bread and sweet treats brought by generous members. Once again, laughter echoed the halls of the school gymnasium of Deer Lake Seventh Day Adventist, reflecting the incomparable joy of family reunion which filled the hearts of everyone who attended the gathering! 
       Indeed, the event was a manifestation of what King David says in Psalms 133:1 "Behold, how good and how pleasant it is for brethren to dwell together in unity". It was a very GOOD affair because it reflects unity among God's people. And unity among God's people is such a remarkable blessing because it is both good and pleasant. 
       The Burnaby and North Shore SDA social committee is planning another social night to be held on January 1st. Everyone is encouraged to join the variety show. It will be a night of poetry, talents, music, more games, and more fun.
                                                                                            Submitted by: Mylene Crisostomo
---
Pastor's Appreciation Day
The first face-to-face church held at Deer Lake school gym last Sabbath. Members attended the long awaited gathering. Special part of the program was recognition and appreciation for Pastor Theody Malabanan.
Mylene presented the message and gift to Pastor and his family. An acrostic of images exhibiting and expressing Pastor's hard work and dedication to the church.  THANK YOU VERY MUCH PASTOR!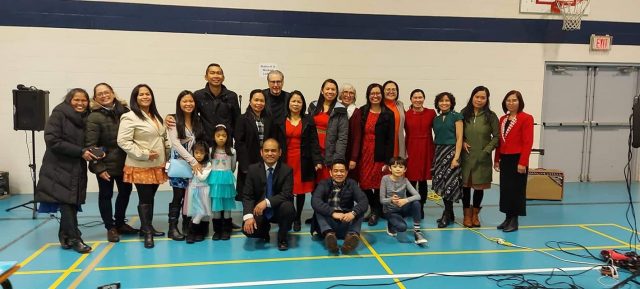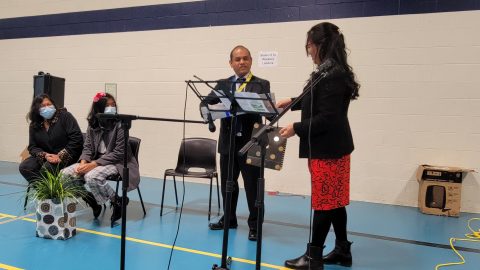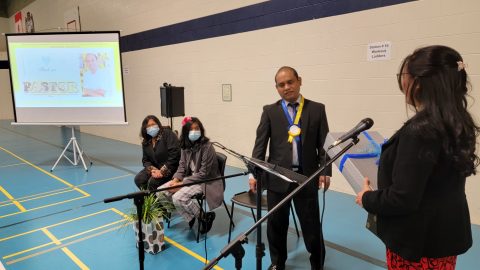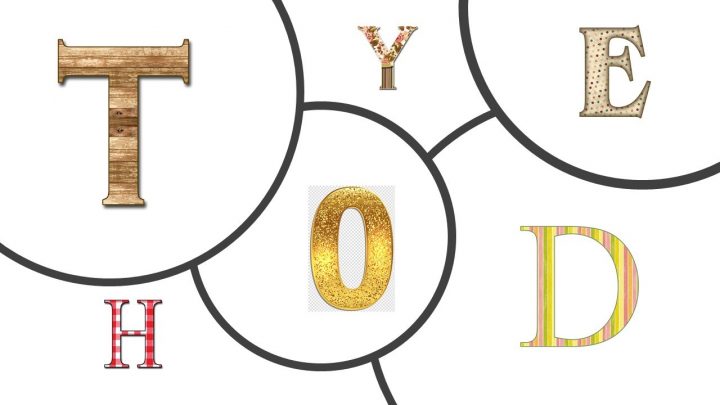 ---
https://www.facebook.com/events/487058749115107/
Being On The Lord's Side – Virtual Evangelism
         Burnaby Filipino-Canadian SDA Church has been filled with many things to be thankful for. We have been fortunate enough to host the Evangelistic meeting, "Being on The Lord's Side" with Pastor Abel Cordero from Moreno Hills SDA Church, Moreno Valley, California last October 9-23, 2021. This meeting was held virtually through Zoom, Facebook Live, and YouTube Live in the hopes of reaching and touching the hearts of anyone who wanted to listen to God's words from anywhere in the world. Despite the struggles that we face during the ongoing pandemic and the worries that our members had about how successful we would be in touching the lives of others, we were able to witness how God blesses and amplifies the efforts that His children make to further His Word and His Works. With participations from our fellow Filipino churches (FAABBC) and shared their prayers along with our own church's 27 Prayer Warriors throughout the evangelism series, who dedicated their time to pray for God's love, grace and glory to penetrate the hearts and minds of every soul tuning into our program.
         Although the enemy interrupted our 2 nights program, God's unquestionable power prevailed through it all and ensured that each night was still a triumph. Pastor Cordero's presentations may have been brief, but he delivered God's message in such a concise and comprehensive way that we really see the importance of having a strong, deeply loving relationship with God and focusing our energy into evangelistic efforts as we continue to approach the day that Jesus will come again. It was no wonder that many people truly realized that they finally wanted to be on the Lord's side. There are 7 precious souls from Burnaby FilCan, 4 from Vancouver Filipino, as well as residents from the province of Batangas in the Philippines: 7 from Buso-buso SDA Church and 5 from Mabini SDA Church. We also wanted to recognize our Pastor Theody Malabanan's immeasurable efforts in tirelessly organizing and leading bible studies as well as giving constant spiritual support, not just to those who have yet to be won but also to those who have already been won, and Bro. Goodwin Burce, our church IT.
         Our church is hoping that many more people may be reached by God's message through Pastor Cordero as we posted the recordings of the programs on the Burnaby Filipino-Canadian SDA Church YouTube channel and Burnaby Fil-Can on Facebook. We want to hold on to the promise of the Lord in the verses, "Trust in the Lord with all your heart, And lean not on your own understanding. In all your ways acknowledge Him, And He shall direct your path." Proverbs 3:5-6
         May our efforts be an inspiration for our church as well as other churches to continue organizing more outreach programs in the future if not physically, but we can do it virtually. Thank you to everyone who attended and showed their support. To God be the Glory!
                                                                                                                 Submitted by: Jan Arguelles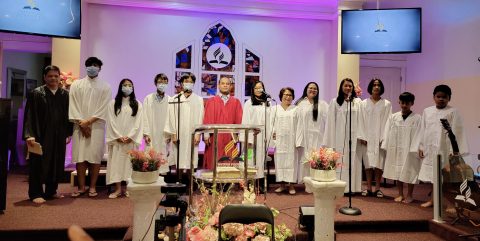 Being on the Lord's Side - attendance viewers in different platforms