The first face-to-face church held at Deer Lake school gym last Sabbath. Members attended the long awaited gathering. Special part of the program was recognition and appreciation for Pastor Theody Malabanan.
Mylene presented the message and gift to Pastor and his family. An acrostic of images exhibiting and expressing Pastor's hard work and dedication to the church.  THANK YOU VERY MUCH PASTOR!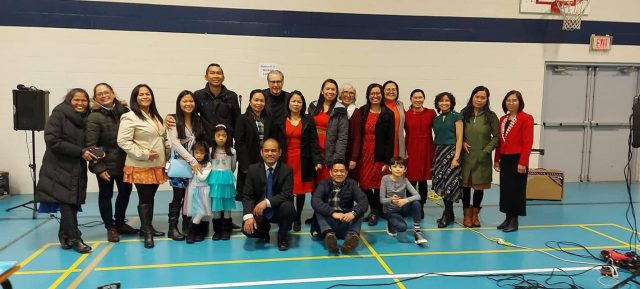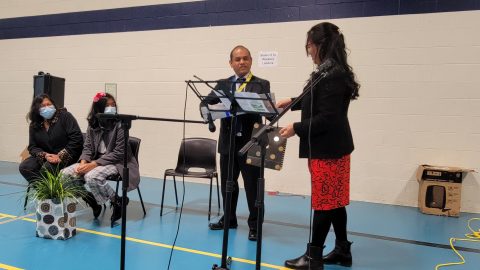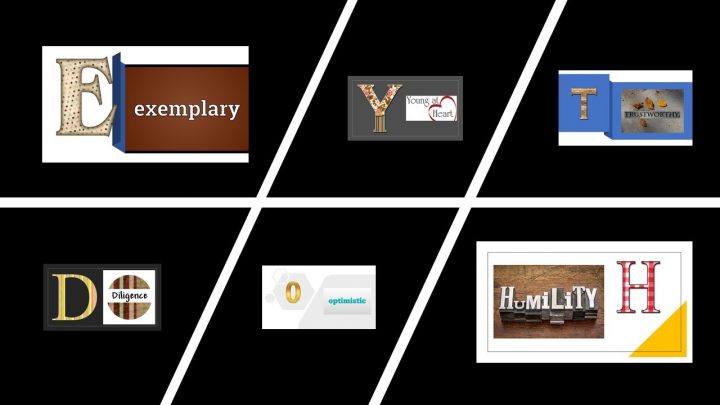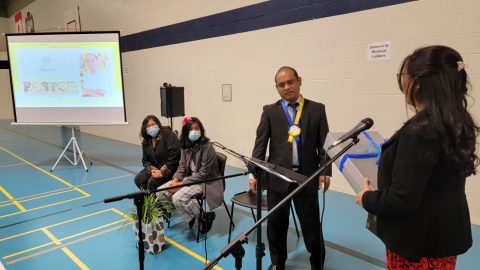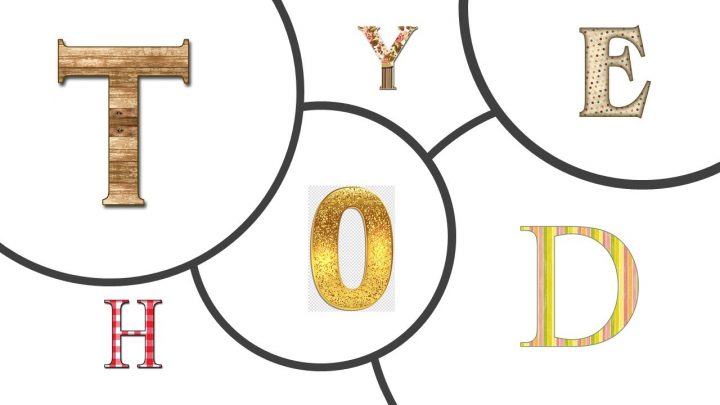 ---
https://www.facebook.com/events/487058749115107/
Being On The Lord's Side – Virtual Evangelism
         Burnaby Filipino-Canadian SDA Church has been filled with many things to be thankful for. We have been fortunate enough to host the Evangelistic meeting, "Being on The Lord's Side" with Pastor Abel Cordero from Moreno Hills SDA Church, Moreno Valley, California last October 9-23, 2021. This meeting was held virtually through Zoom, Facebook Live, and YouTube Live in the hopes of reaching and touching the hearts of anyone who wanted to listen to God's words from anywhere in the world. Despite the struggles that we face during the ongoing pandemic and the worries that our members had about how successful we would be in touching the lives of others, we were able to witness how God blesses and amplifies the efforts that His children make to further His Word and His Works. With participations from our fellow Filipino churches (FAABBC) and shared their prayers along with our own church's 27 Prayer Warriors throughout the evangelism series, who dedicated their time to pray for God's love, grace and glory to penetrate the hearts and minds of every soul tuning into our program.
         Although the enemy interrupted our 2 nights program, God's unquestionable power prevailed through it all and ensured that each night was still a triumph. Pastor Cordero's presentations may have been brief, but he delivered God's message in such a concise and comprehensive way that we really see the importance of having a strong, deeply loving relationship with God and focusing our energy into evangelistic efforts as we continue to approach the day that Jesus will come again. It was no wonder that many people truly realized that they finally wanted to be on the Lord's side. There are 7 precious souls from Burnaby FilCan, 4 from Vancouver Filipino, as well as residents from the province of Batangas in the Philippines: 7 from Buso-buso SDA Church and 5 from Mabini SDA Church. We also wanted to recognize our Pastor Theody Malabanan's immeasurable efforts in tirelessly organizing and leading bible studies as well as giving constant spiritual support, not just to those who have yet to be won but also to those who have already been won, and Bro. Goodwin Burce, our church IT.
         Our church is hoping that many more people may be reached by God's message through Pastor Cordero as we posted the recordings of the programs on the Burnaby Filipino-Canadian SDA Church YouTube channel and Burnaby Fil-Can on Facebook. We want to hold on to the promise of the Lord in the verses, "Trust in the Lord with all your heart, And lean not on your own understanding. In all your ways acknowledge Him, And He shall direct your path." Proverbs 3:5-6
         May our efforts be an inspiration for our church as well as other churches to continue organizing more outreach programs in the future if not physically, but we can do it virtually. Thank you to everyone who attended and showed their support. To God be the Glory!
                                                                                                                    Submitted by: Jan Arguelles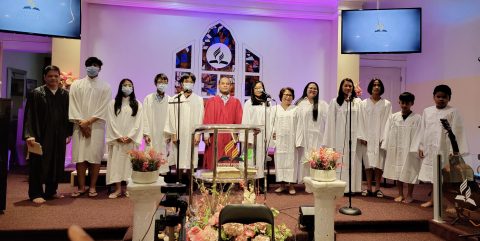 Being on the Lord's Side - attendance viewers in different platforms